 Parent & Student Handbook
Information about school policies, student services, behavior & expectaions, uniforms, academic rigor and more can all be found in our handbook.
School Uniforms
 Students attending TIES grades 1-5 are required to wear school uniforms. Information on daily uniforms, gym uniforms, special events dress code, school logo, and where to purchase uniforms is available below: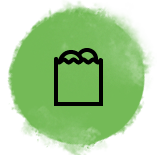 School Lunch Program
Families are welcome to join our school food program. Nutritionally balanced, free or low cost breakfast, lunch, and snacks are served daily. All food is Halal / Kosher. Pricing is tiered based on income eligibility.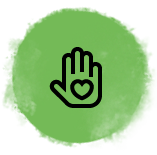 Volunteer Opportunities
We believe our best effort is found by working together with our families.  We invite families to join us supporting our school and our standards of excellence. For volunteer opportunities, contact us: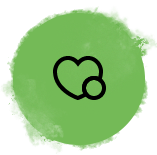 School Services
 We work together with partner agencies, coaches, and consultants to meet the varying needs of our students. Some services we are able to coordinate for our students include:
Speech Therapy
Guidance Counseling

Qur'an Tutoring

Homework Help

Before & Afterschool Care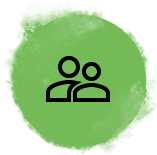 Summer School
Our program offerings are designed to provide continued academic enrichment and promote successful transition & matriculation. Course offerings are organized by grade and content.  
4School Calendar
2023-2024
Coming Soon
Gradelink: This is our data management system. Parents are able to log on to see their child's grades & class assignments, communicate with their child's teachers, and receive school notices about events, closures, and reminders. 
Microsoft Teams: Parents are able to log in to their child's virtual classroom to keep abreast of each subject's curricular materials & student work. Parents are also able to schedule parent teacher conferences as well as meet with their child's teachers during office hours. 
Online Qur'an Program: Parents are to schedule additional virtual Qur'an recitation lessons for their children. Students are placed in courses based on ability levels. 
Who is the TIES principal?
Ms. Ny'Kisha Mukhlisah Pettiford the TIES principal. 
Will TIES be virtual or in person learning next year?
Our Philadelphia campus is open for in person learning. However, a TIES virtual option is available for interested families: digiTIES.org.
What safety measures are in place for my child during Covid?
The health and safety of our children, our families, and our staff are critically important to us. The policies and procedures in place at TIES adhere to both the Philadelphia Department of Health's guidelines for childcare centers and schools as well as the CDC's guidance. Some of the planned safety measures include:
1. Face masks are optional for all studnets, staff, and________?
2. Hand sanitizers in each classroom and hallway. 
Will my child be required to wear a face mask?
Does TIES provide bussing/ transportation?
No, we do not. Parents have the option of contacting their local school district for transportation options to TIES.
Will my child take the PSSAs at TIES?
Yes, TIES students take the PSSAs.